Bust of Delgrès
Monument - Goyave
In a flower garden located at the intersection of Rue de la Liberté and Boulevard Delgrès, stands a bust depicting Louis Delgrès, Infantry Colonel of the armed forces of Basse Terre and abolitionist famous for his anti-slavery proclamation of May 10, 1802, a high point of the Guadeloupian resistance. Delgrès was born on August 2, 1766, in Saint-Pierre, Martinique, and died on May 28, 1802, at Matouba, in the commune of Saint-Claude, Guadeloupe. Legally designated a "free person of color" at birth, Delgrès is thought to have been born out of wedlock to Elisabeth Morin and Louis Delgrès, a white Creole from Saint-Pierre, Martinique, who once served as the King's Receiver of Revenues and Manager of Estates in Tobago.
Louis Delgrès began his military career in 1783 in the colonial militia. A sergeant garrisoned in Martinique, he was nevertheless outspoken about his opposition to slavery. In 1791, after the Royalists seized power in Martinique, he went into self-imposed exile on the neighboring island of Dominica. In December of 1792, Delgrès joined the Republicans aboard the Félicité under the command of Jean-Baptiste Raymond de Lacrosse, and later served under Donatien-Marie-Joseph de Rochambeau. He was captured by the British, who had landed in Guadeloupe in 1794, and soon freed, whereupon he joined the Antilles Battalion. Delgrès entered Guadeloupe in 1795 in the company of Gaspard Goyrand and Alexandre Lebas, Commissioners to France's National Convention. Promoted to Captain in 1795, he fought alongside the Amerindians on the island of Saint-Vincent.
In 1799, Delgrès was appointed Battalion Chief. In November 16 of that year, he embarked for Guadeloupe with Victor Hugues and later served as aide-de-camp to Agent Baco de la Chapelle. In 1801, Delgrès became aide-de-camp to French General Lacrosse, but in November 1801, when Lacrosse was imprisoned, he joined the officers resisting reoccupation by Napoleonic France and was appointed Battalion Chief of Basse-Terre by General Magloire Pélage, while Lacrosse was driven from Guadeloupe, taking refuge on Dominica. In January of 1802, Delgrès was promoted to the rank of colonel by Pélage. He dismissed white civil servants, who were accused of corresponding with General Lacrosse, and, two days later, received the command of the region of Basse-Terre. On February 15 and 16, 1802, in collaboration with Captain Massoteau, Louis Delgrès ordered the arrest of white officers. In May of 1802, suspecting (with reason) that General Richepanse's troops were planning to reinstitute slavery, he took up arms against them, withdrawing into Fort Saint-Charles. After fierce combat, he abandoned the fort and took refuge at the d'Anglemont Plantation in the Matouba heights, perhaps with the intent of establishing a hub of resistance there. However, Richepanse left him no time, ordering an assault on the plantation where Delgrès had set up his headquarters. Wounded in the knee, Delgrès—along with several hundred followers—ignited their gunpowder stores, committing suicide in the process.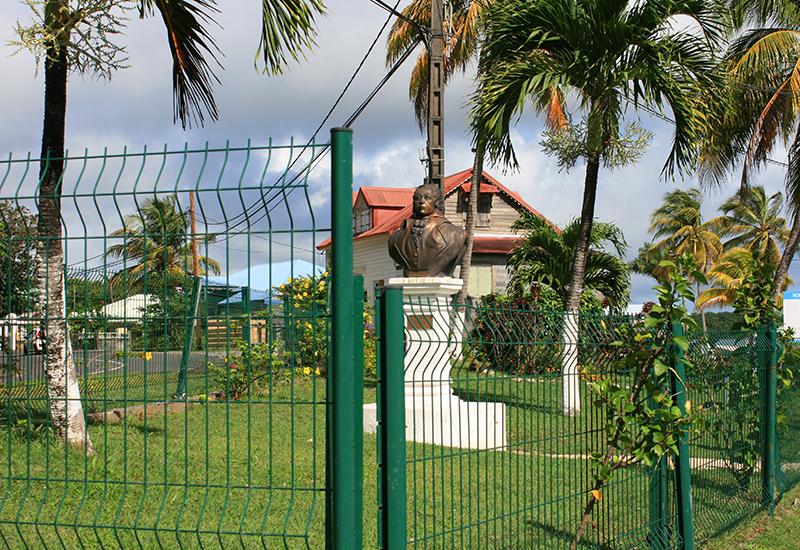 Colonel Louis Delgrès: a key figure in the history of Guadeloupe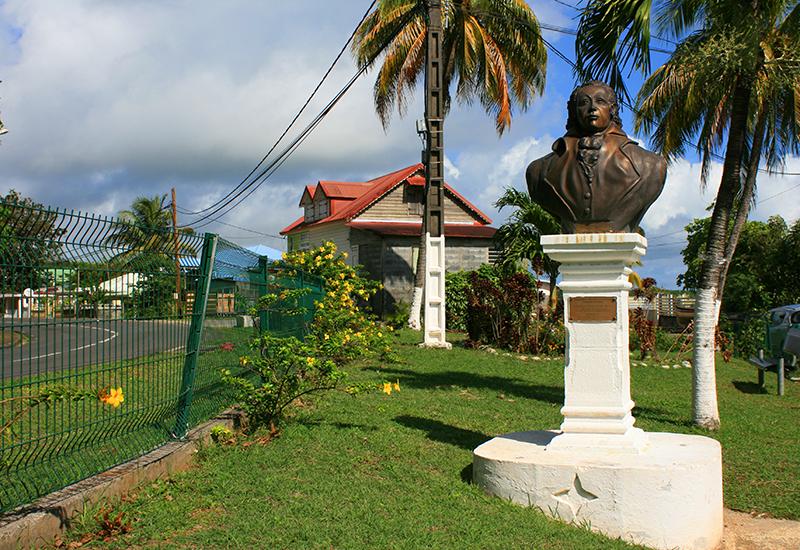 City of Goyave, Guadeloupe, the bust of Delgrès erected in the heart of a flower garden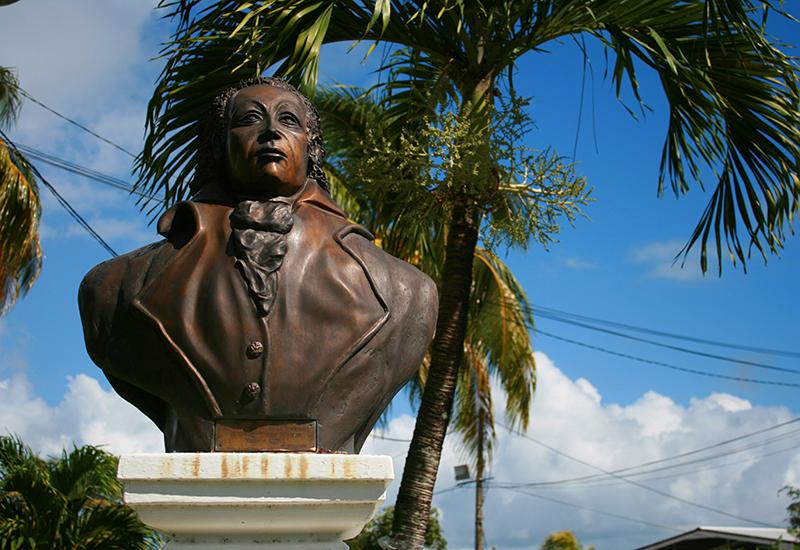 Known for his anti-slavery proclamation of May 10, 1802