Karuptures, Tribute to the abolition of human slavery, work of Erik Dietman
Monument - Lamentin
Also known as "House of Slavery", the work presents enormous stones of the "volcanic bomb type" placed on top of each other. Those above roof height are incrusted whith shells. The whole, house plus stones, surrounded by ship's chains arranged in all directions. Work carried out directly on site in March 1996.
Born in Sweden in 1937, died in Paris in 2002, the artist has exhibited since 1962. Among the one-person exhibitions can be quoted "Sparadraps" in 1964 in Paris, "Lesson of things" in Dusseldorf in 1972, "Helt fran Vattern" in Sweden in 1982. In 1987, he carried out a monumental work in the future Seoul Sculpture Park on the theme "Yesterday and the day before, today and tomorrow". He also exposed in Milan (1965), Bonn (1974), Rennes (1980), Budapest (1987). A retrospective at the Pompidou Centre in 1994, the Stuttgart Museum in 1996, Santa Appolognia convent of Venice in 1997. In 1992, he creates "L'Ami de personne", a public sculpture for the Jardin des Tuileries in Paris, installed in 1999. Erik Dietman is a highly resourceful artist who plays with idea associations, puns, unusual shortcuts and who makes provocative and caustic works. He works with the widest range of materials.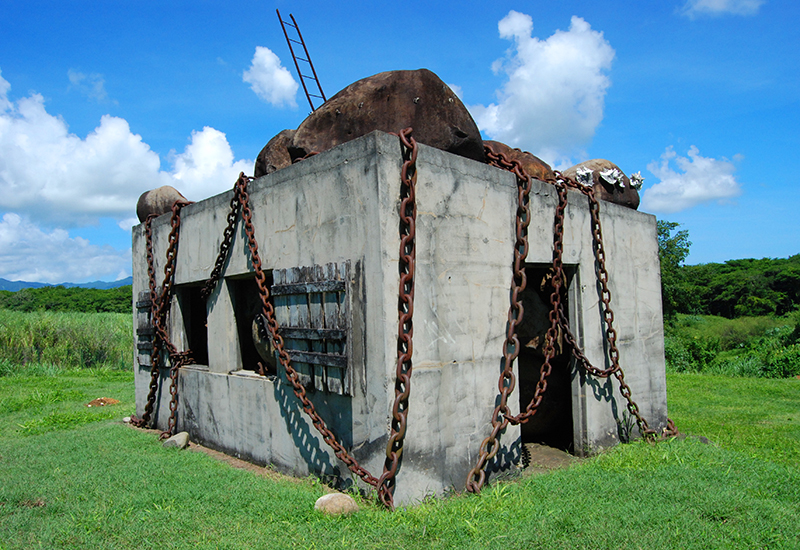 Tribute to the abolition of human slavery, work of Erik Dietman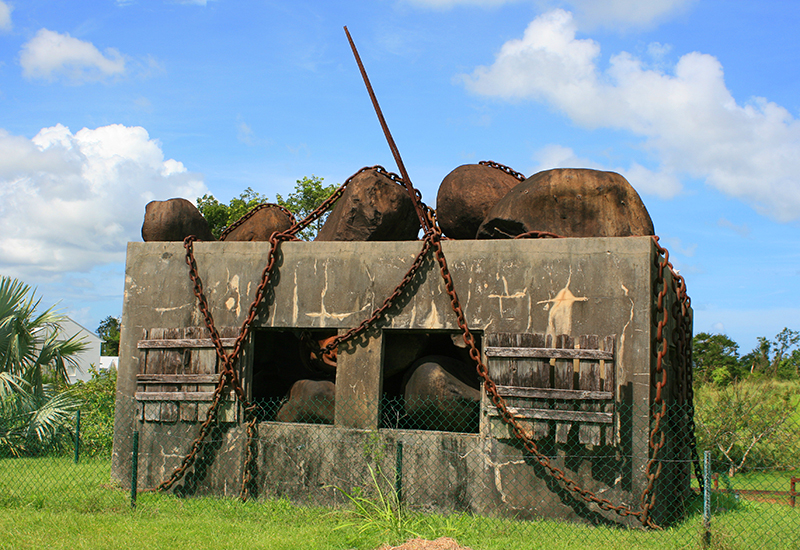 Enormous stones placed on top of each other incrusted whith shells.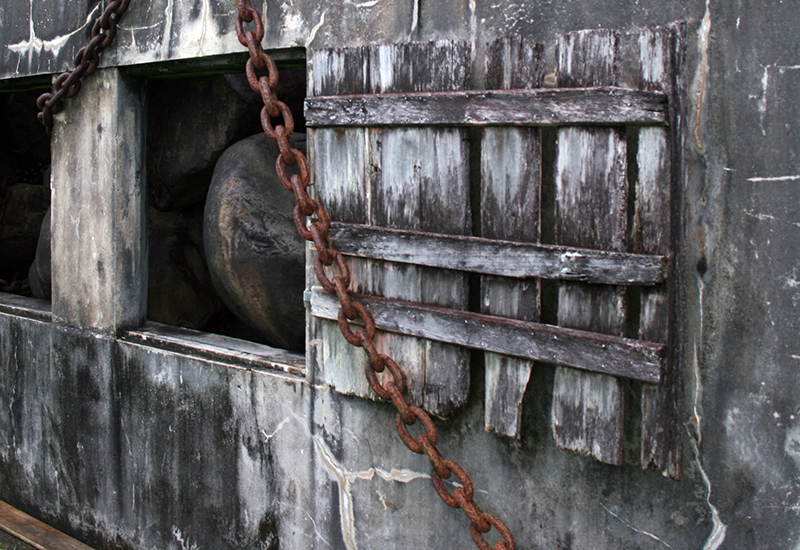 The whole, house plus stones, surrounded by ship's chains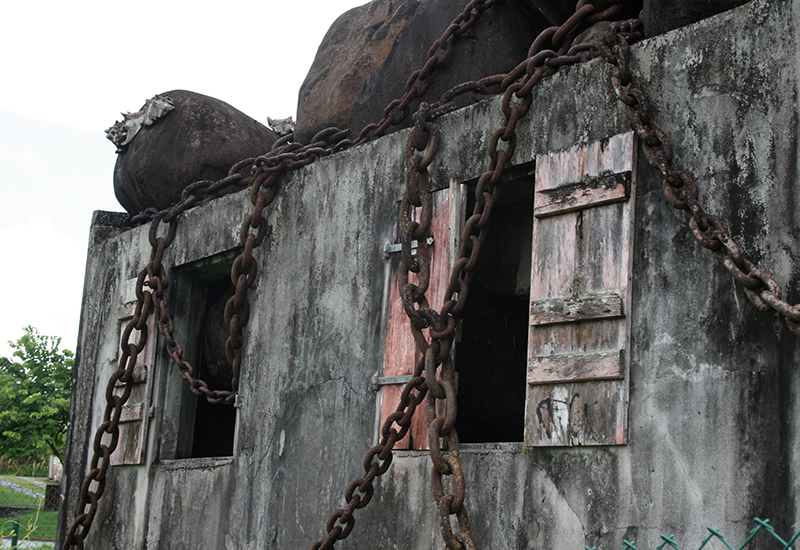 Also known as "House of Slavery"