Ferry Battery
All round view - Deshaies
Ferry Battery was built at the beginnings of colonization. The writings of the reverend Père Labat referred to a militia here, led by a local officer, as early as 1696. The battery is part of the line of defenses that protected the Côte-sous-le-Vent ("Leeward Coast") region. Two bronze canons remain at the site. A map from 1804 shows four batteries in the vicinity of Deshaies: Bavent Battery, south of Grande Anse cove (Gros Morne), at Pointe Deshaies and, in the southern part of the commune, Ferry Battery. Facing out to sea, these batteries monitored the waters for enemies, most often British, coming from Antigua or Dominica; however, they were not always effective in preventing the burning and pillaging of Deshaies village.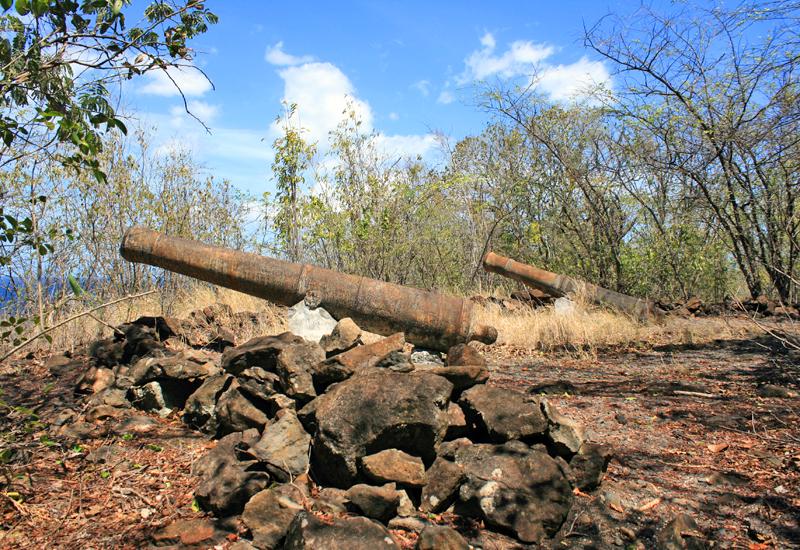 Ferry Battery - Deshaies, Guadeloupe islands. Two bronze cannons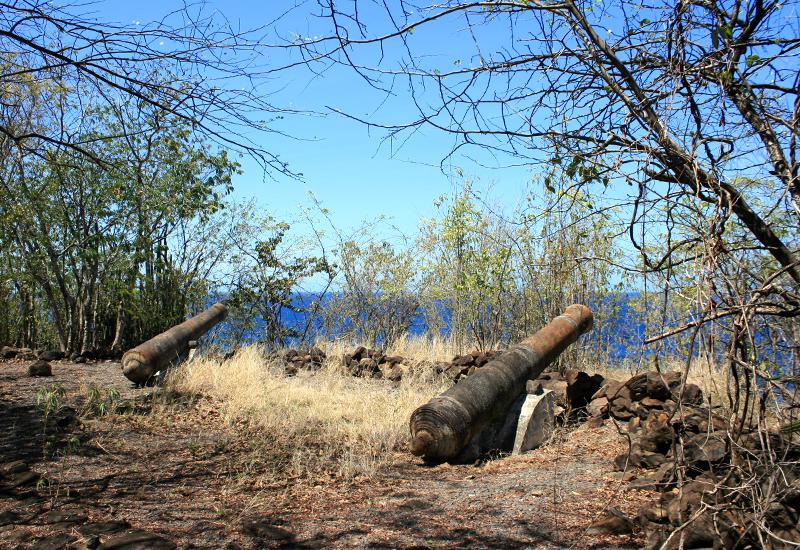 Ferry Battery: witnesses of the conflicts of the seventeenth and eighteenth centuries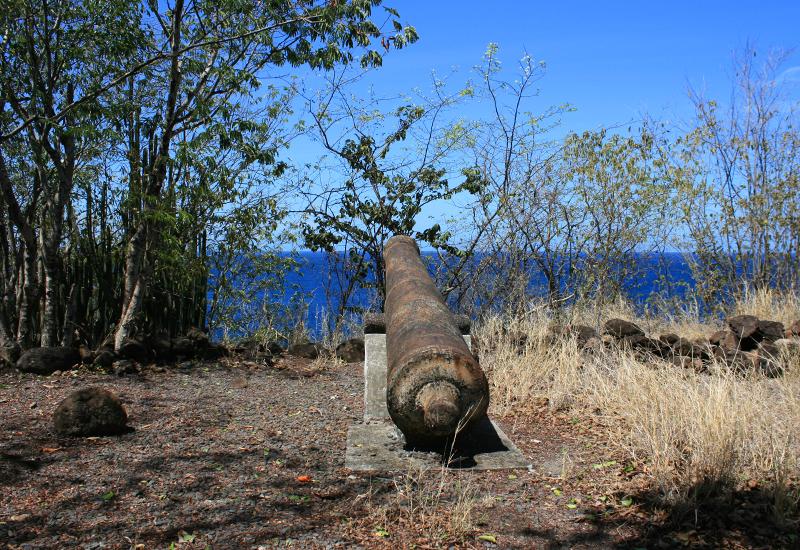 Pointed to the Caribbean Sea, the Ferry Battery at Deshaies, Guadeloupe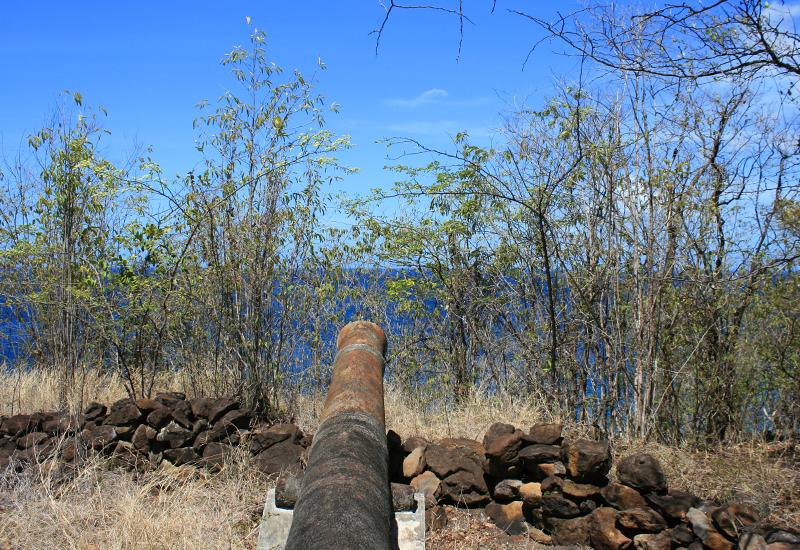 Out of order ... only for era ..