Fort Louis Delgrès
Monument - Basse-Terre
The ramparts of Fort Louis Delgrès mark the entrance to the city. Originally the fortified residence of Governor Charles Houël in 1650, the fort was expanded over the 18th and 19th centuries. In 1802, it was the scene of battles between the troops of General Antoine Richepance (sent by Bonaparte to reinstitute slavery, which had been abolished in 1794) and the followers of Commander Louis Delgrès, a free mulatto with long military experience fighting the British. Classified as a historic monument in 1977, the site is open to the public year round and offers guided tours, exhibitions, and various cultural events.
Promoted to Captain in 1795 and taken prisoner again by the British in 1796, Louis Delgrès was promoted two years later to the rank of Commander. He arrived in Guadeloupe from Martinique in 1799 as aide-de-camp to Agent Baco de la Chapelle, at the same time as Magloire Pélage, another Martinique colonial soldier of African descent. In October 1801, Delgrès served as aide-de-camp to Jean-Baptiste Raymond de Lacrosse, French General-Captain of Guadeloupe. On November 1, 1801, when Lacrosse was imprisoned by now General Magloire Pélage, Delgrès joined the officers resisting reoccupation by Napoleonic France and was appointed Battalion Chief of Basse-Terre by Pélage. After Lacrosse was driven from Guadeloupe, taking refuge on the neighboring island of the Dominica, Delgrès worked with Pélage to train the Antilles de Morlaix Bataillon, which had been made available to Victor Hugues to strengthen security in Guadeloupe.
In 1802, Louis Delgrès was promoted to the rank of colonel by Pélage and received the command of the district of Basse-Terre. On January 5, 1802, he dismissed white civil servants accused of corresponding with General Lacrosse. On February 15 and 16, 1802, in collaboration with Captain Massoteau, he ordered the arrest of white officers. In May 1802, he learned of Napoléon Bonaparte's plan to reinstitute slavery. He and his men rebelled against the nefarious plot, and waged battle from the fort. After being driven out of the fort, they found refuge at the d'Anglemont planation in Matouba, where Delgrès and his 300 followers eventually ignited their gunpowder stores, committing suicide in the process, in an attempt to kill as many French troops as possible.
Roger Arékian, creator of the Delgrès Memorial, was born in 1946 in Sainte-Anne. After studying Fine Arts in Lille and working for several years in mainland France with stonework and historic monuments, he taught Art and Design in Guadeloupe and participated in numerous exhibitions. He has created several commissioned works for local municipalities, including the monumental stone sculpture "Coupeur et Attacheuse" ("Cutter and Attacher") for the City of Abymes in 1987; the monumental stone sculpture "La Paix" ("Peace") for the City of Pointe-à-Pitre in 1988; the basalt sculpture "Le Cri" ("The Scream") for the Edgard Clerc Museum in 1992; and the Louis Delgrès Memorial dedicated to Freedom Fighters in 2002.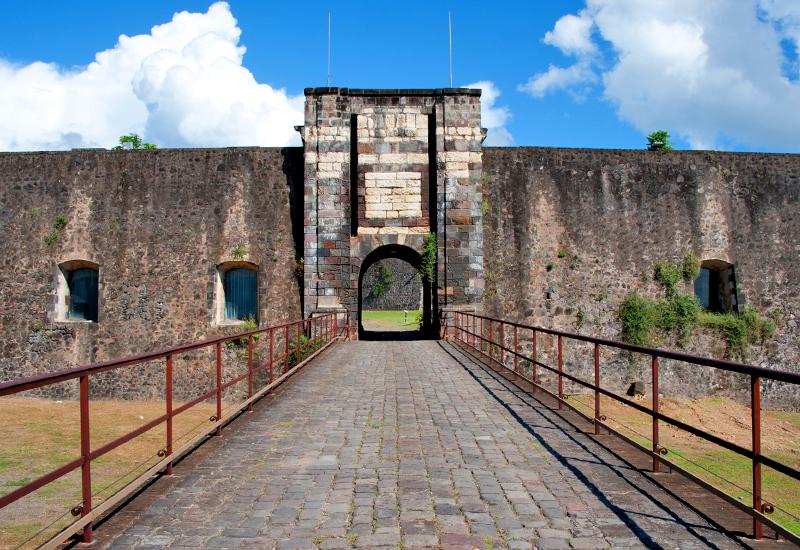 Fort Delgrès - Basse-Terre in Guadeloupe: entrance porch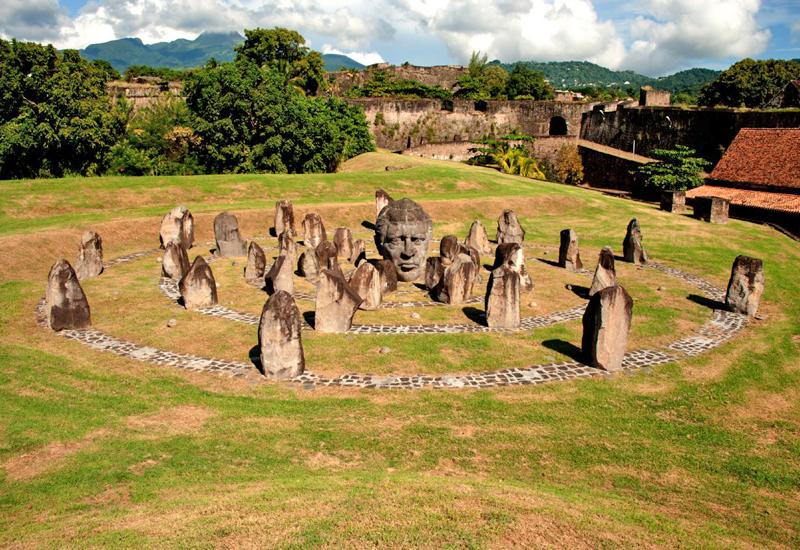 Memorial Louis Delgrès, work of Roger Arékian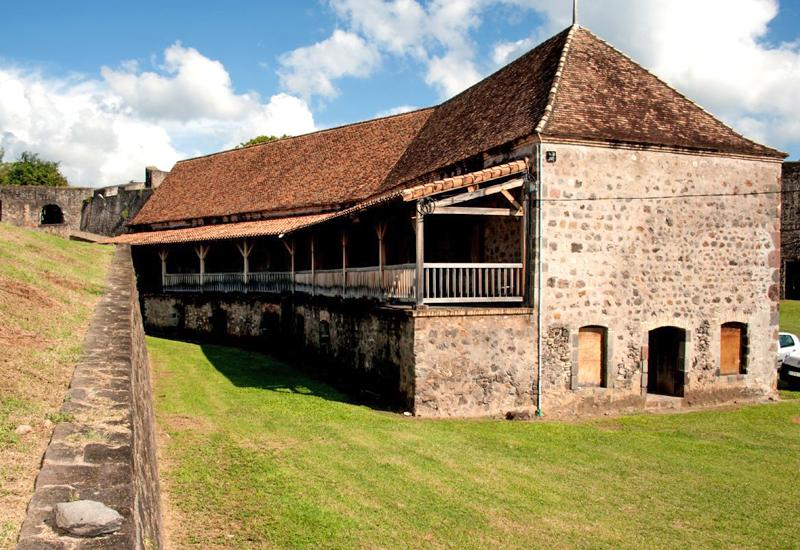 Guadeloupe - Basse-Terre, Fort Delgrès, view of the barracks from the north bastion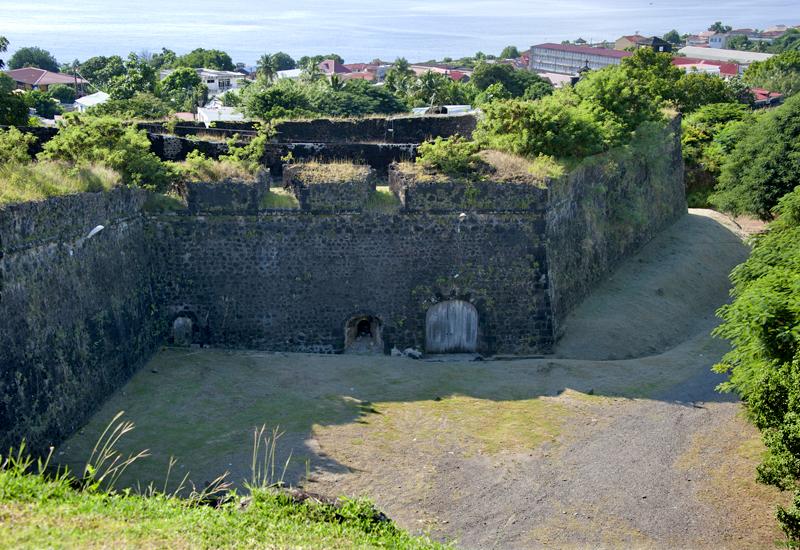 Fort Louis Delgrès. Enclosure wall