Central Market
Local Product - Pointe-à-Pitre
The central market, also known as Saint-Antoine Market, can be found in Place de la Liberté (originally Place Royale). The 19th century metal structure has a two-piece roof, with a gap between the two sections to improve ventilation. The building once had an enclosed section for the butchers' stalls, and it also used to contain a bell that was rung on various occasions: in times of celebration; to warn the public of impending hurricanes; as a fire alarm; and so on. In the middle of the market-place is the public fountain, known as "Couturier," after the governor who inaugurated it in 1874. Both the market and fountain are listed as Historic Monuments. The market, often referred to as the Spice Market, is a colorful and noisy place where women in headscarves will sell you almost anything, including fruit and vegetables, medicinal plants, love potions, devotional objects and handicrafts.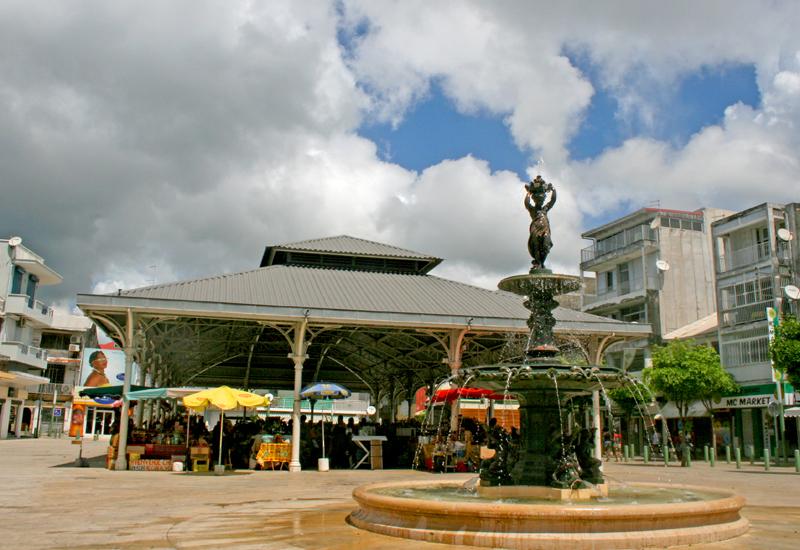 Place de la Liberté (Freedom Square), its market and its fountain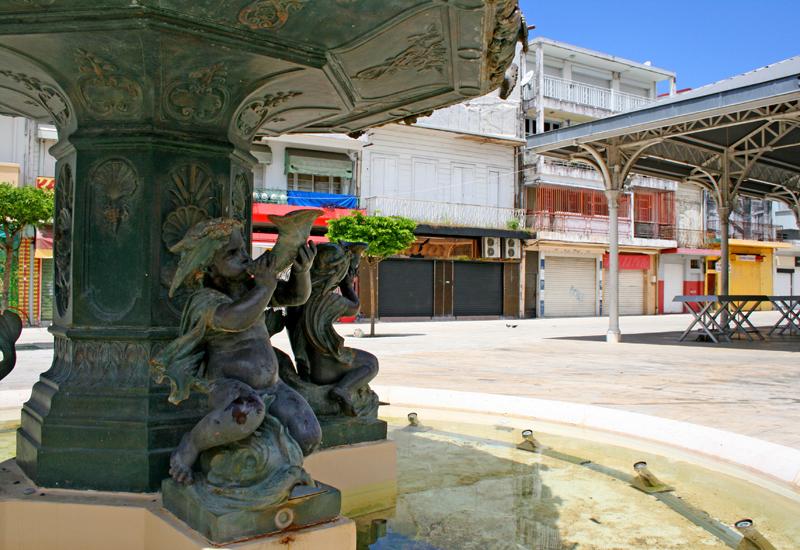 Central market, cherubs of the public fountain called "Couturier"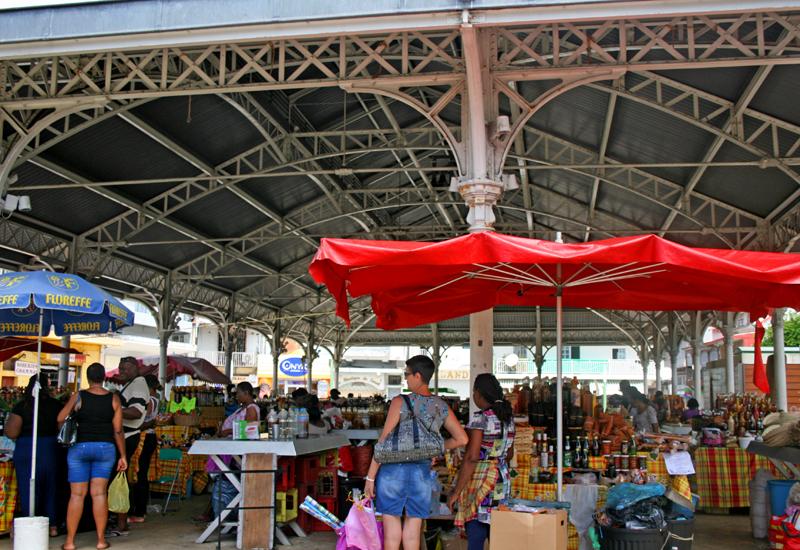 Pointe-à-Pitre, the Central Market. Under a beautiful metal structure of the nineteenth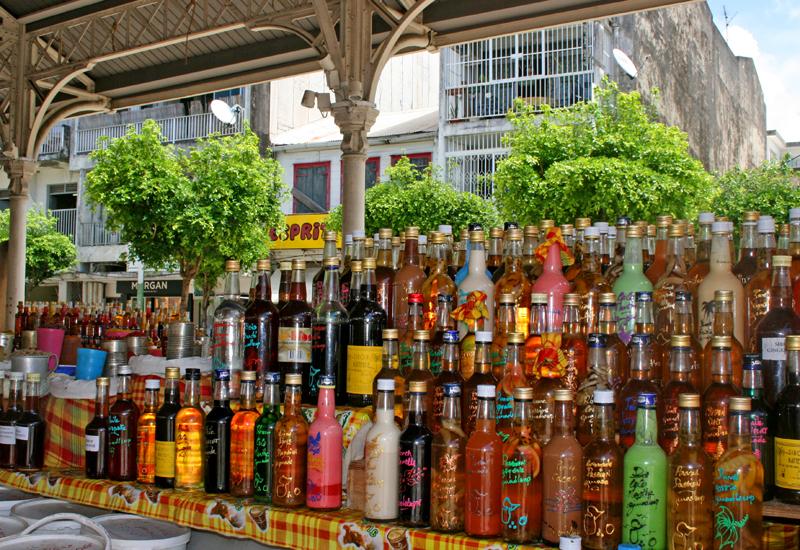 Central Market - Pointe-à-Pitre. Local products