Our Lady of Good Help Church
Monument - La Désirade
Built in 1754 at the time of the creation of the parish, this church has been performing baptisms and weddings ever since, sparing the local population a trip to Saint-François. The registry of local births, marriages, and deaths was started at the same time. The building has been restored several times in the wakes of various hurricanes, particularly those of 1899 and 1928. The first time it was restored, materials were used from the abandoned chapel at the hospice of Camp Jacob in Saint-Claude. When it was restored in 1935, a bell tower and two side chapels were added. Inside, note the main altar, which is carved from the trunk of a "poirier-pays" ("pink trumpet flower") tree; the pulpit in the shape of a boat prow; the tabernacle, with doors of guaiac wood; the model of a three-mast ship, "The Veteran," which plays a prominent role in the procession that takes place during the "Fête des Marins" (Sailor's Festival) on August 16; and the 18th-century raw wood sculpture of the Virgin and Child, in the chancel.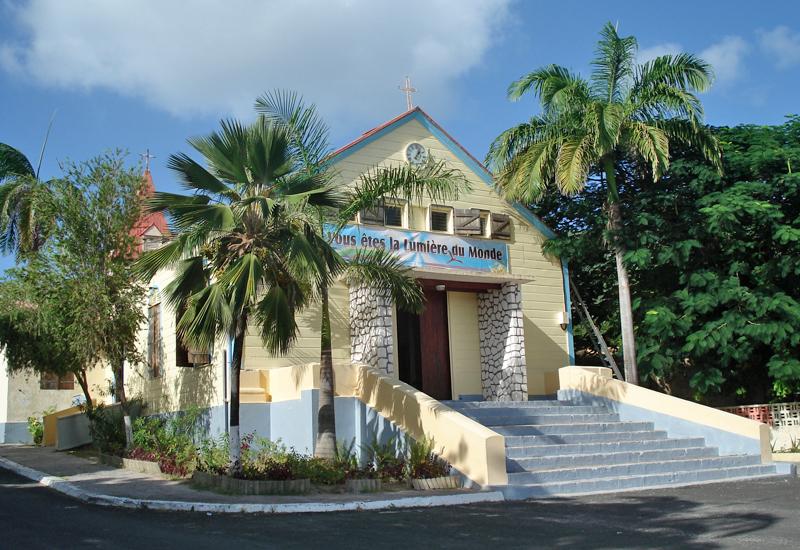 Our Lady of good help. The Desirade. A sober facade.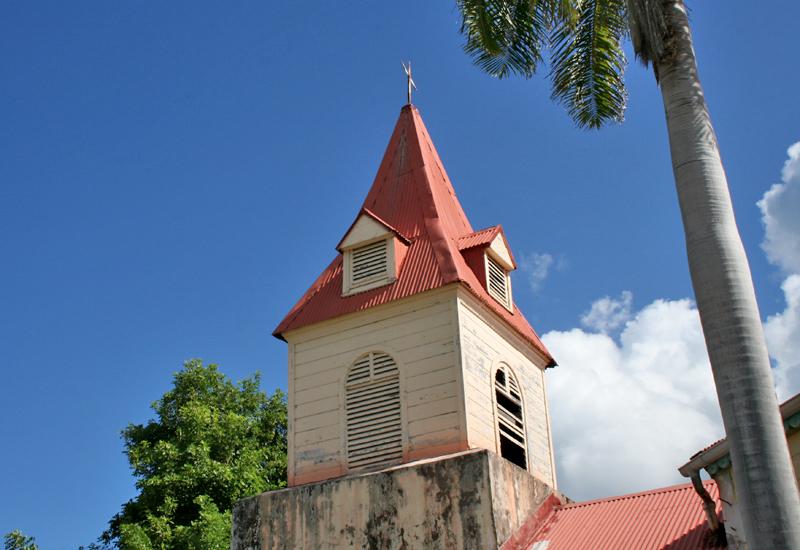 Our Lady of Good Hope, Island of La Désirade. Beautiful wooden belfry.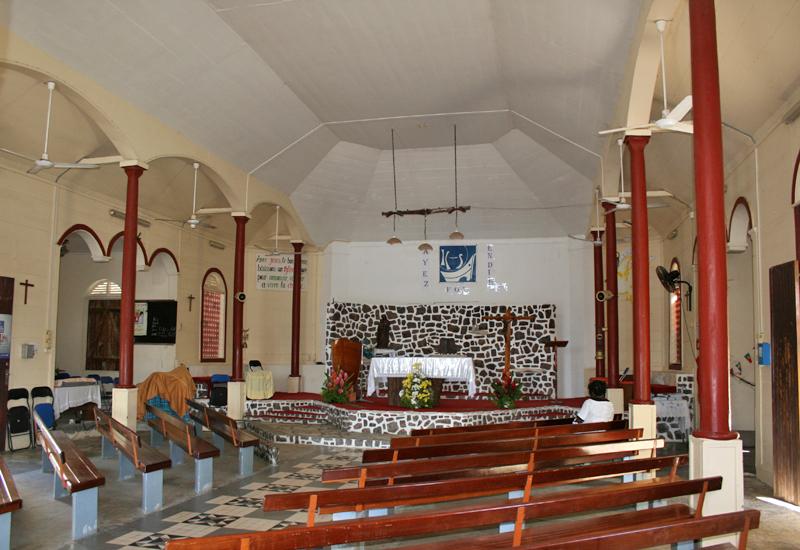 Our Lady of good help. La Désirade, Guadeloupe. Single nave and choir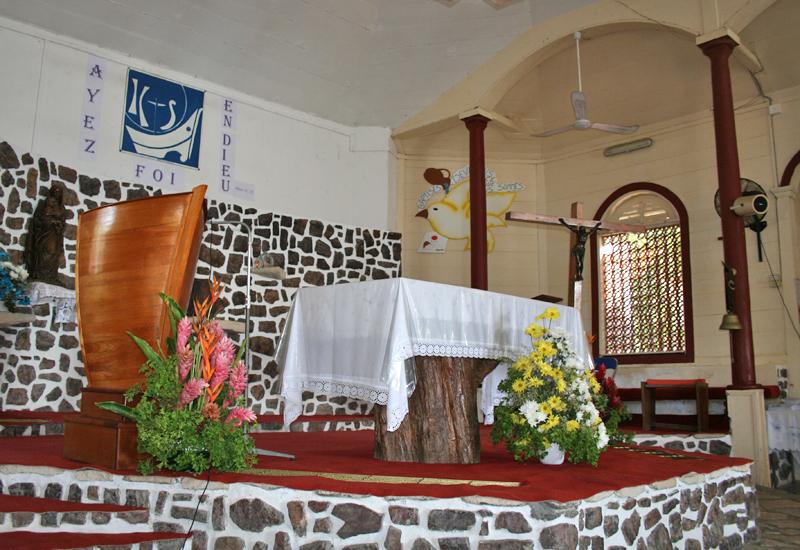 High altar carved in a slice of pear-country