Waterfront Boulevard
All round view - Le Moule
After the devastation of the waterfront by Hurricane Hugo in 1989, a 1.6-km boulevard was constructed along the shoreline. Symbol of the city's ongoing development, the Boulevard Maritime runs from the center to the west end of town, where the Damencourt industrial park and new residential and commercial areas are located. This major artery is bordered by the ocean on one side, with its fishermen and surfers, and the Damencourt Parc Paysager ("nature park") on the other. Boulevard Maritime has become a popular place for evening strolls and Sunday outings.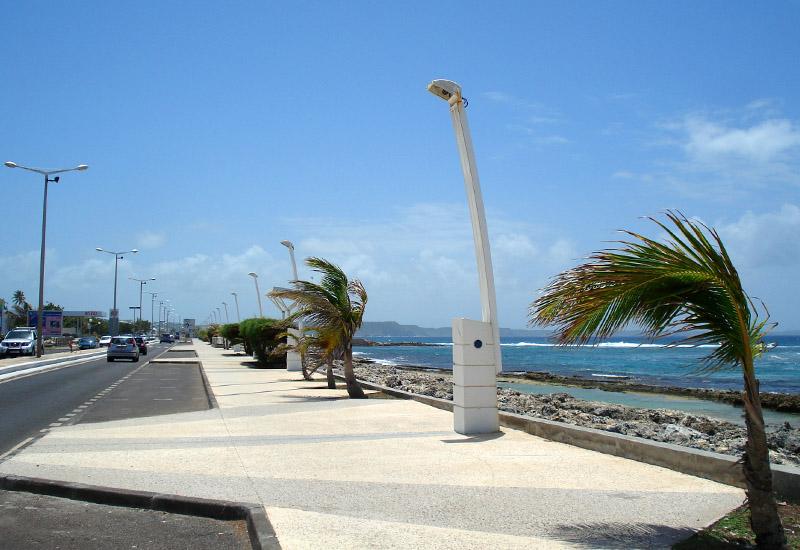 Maritime Boulevard - Le Moule: direct ocean view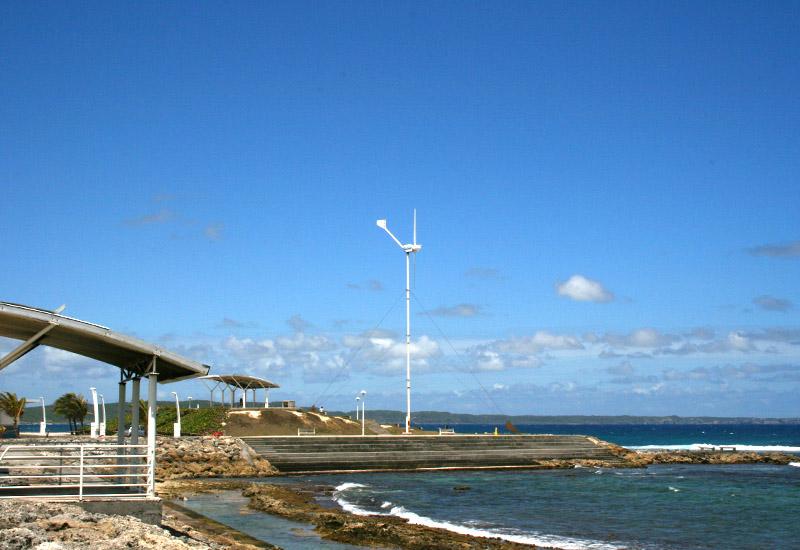 A wind turbine supplies energy to the lights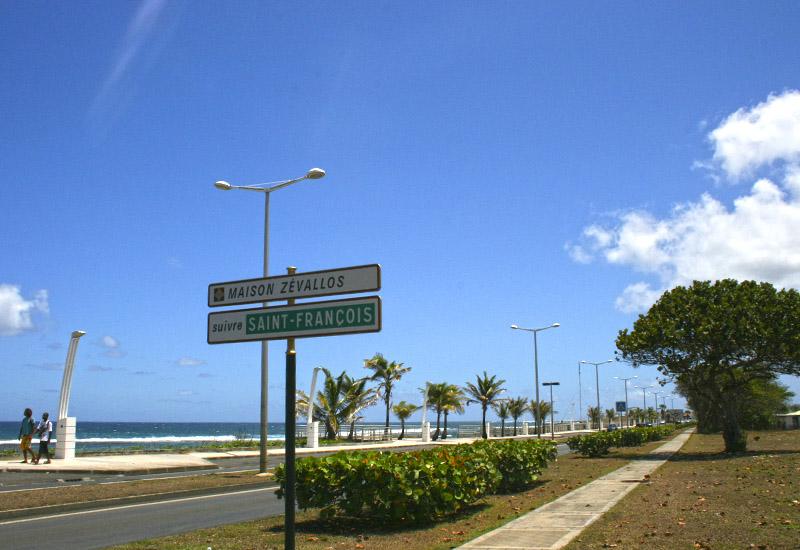 The Maritime Boulevard of the town of Le Moule is a privileged place to walk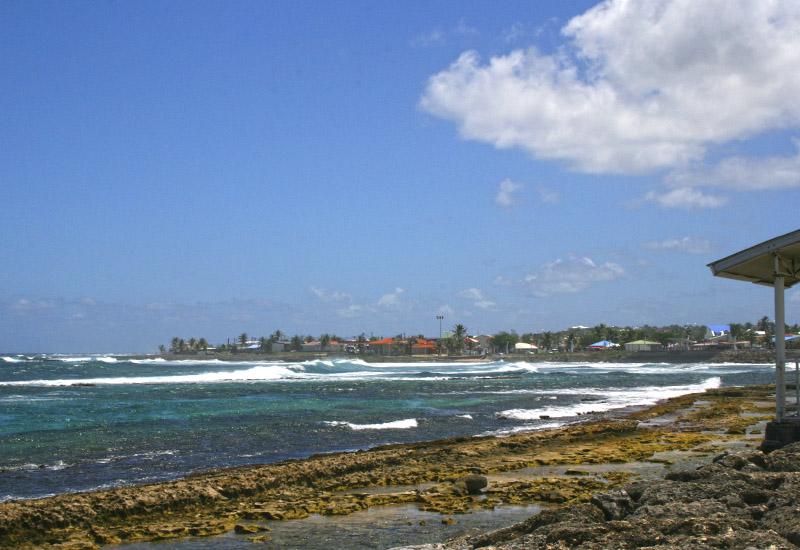 Maritime Boulevard - Le Moule city, Guadeloupe: the incessant ballet of the waves city, Guadeloupe.