Former Prison
Architecture - Petit-Canal
The Petit-Canal prison was built in the 19th century. Its remains are a reminder of the more recent history of northern Grande Terre, because Guadeloupian politician Hégésippe Légitimus, leading figure of the socialist movement of the previous century, is said to have been imprisoned here. According to legend, when guards came looking for him the day after his arrival, they found his cell empty and a new tree (a "Cursed Fig," with its impressive roots) growing in the courtyard.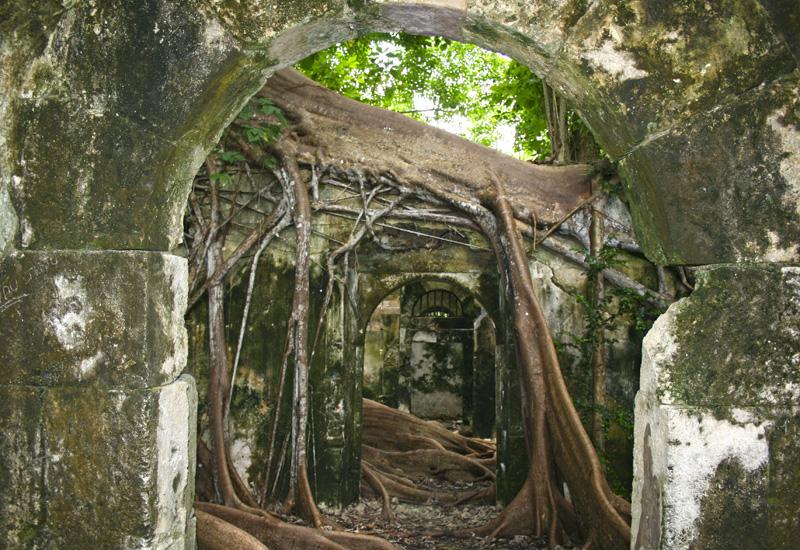 Cells of the old Petit-Canal jail in Guadeloupe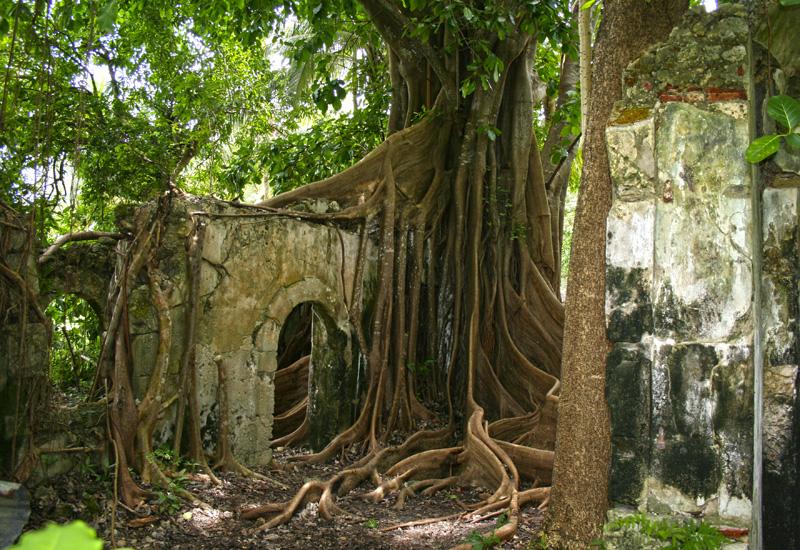 Former jail of Petit-Canal, in Guadeloupe. The invading roots of the "cursed fig tree"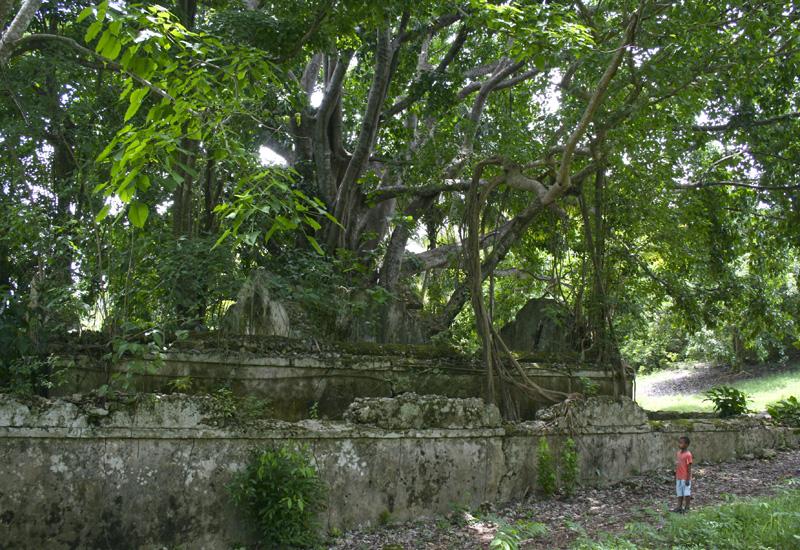 Former prison of Petit-Canal : remnants of exterior walls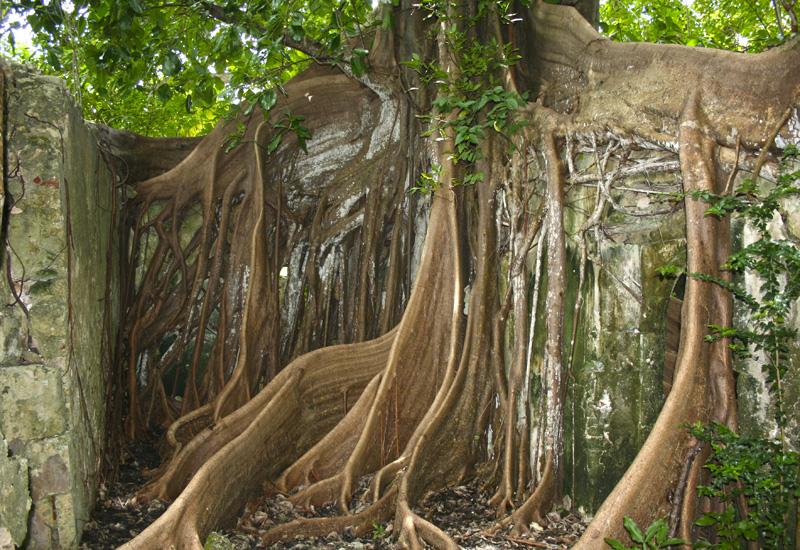 Petit-Canal (Guadeloupe), old jail. Like long sobs ...