Blue Pool
Other bodies of water - Gourbeyre
From the trailhead on Moscou Road, allow approximately twenty minutes to hike to "Bassin Bleu." Located in the heart of a tropical rainforest atop Palmiste Plateau (elevation 350 meters), the "blue pool" was carved out of the volcanic rock by the foaming Galion River. Its magnificent turquoise waters lie at the bottom of a small cascade, and lovers of fresh-water swimming may feel free to take a few shallow dives without fear. Beyond this pool, hike a scant hour further to access "La Parabole," a beautifully picturesque pool located at an elevation of 600 meters.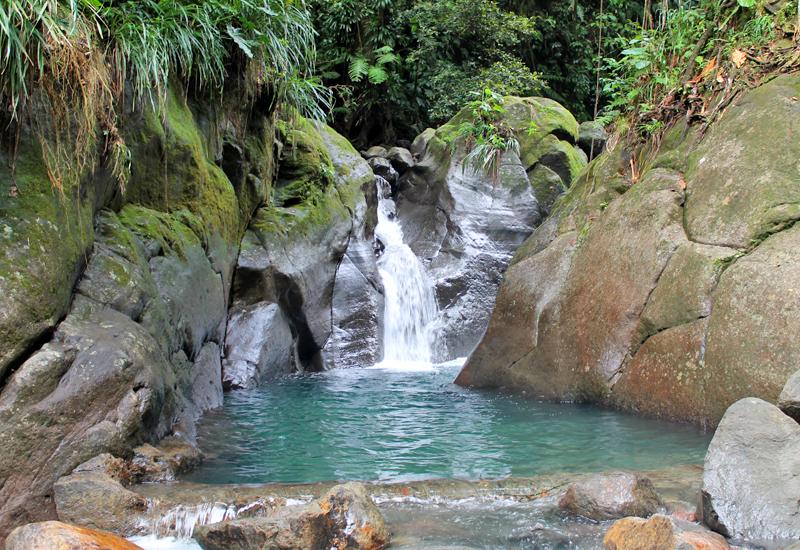 Bassin Bleu - Gourbeyre. A foam toboggan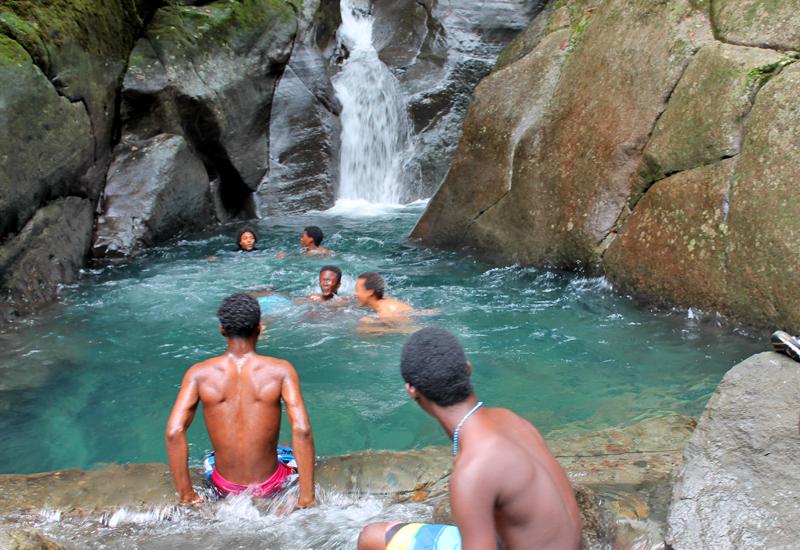 At the Bassin Bleu in Gourbeyre ... Tonic!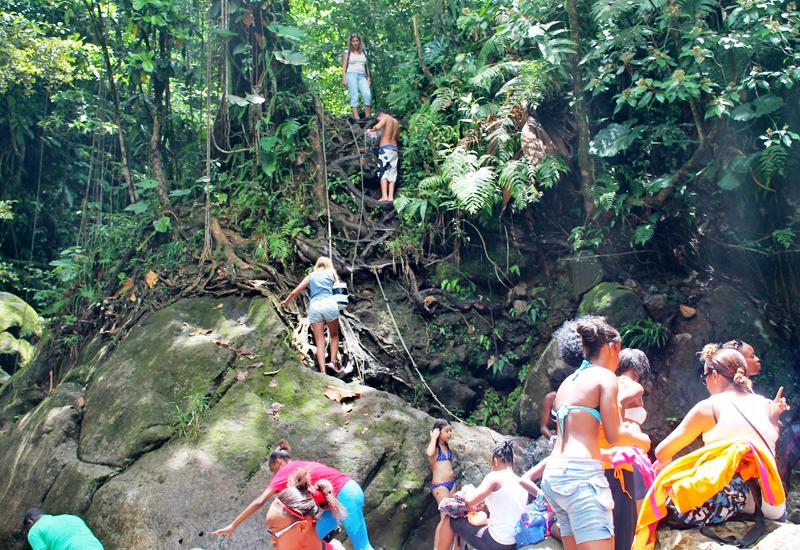 Bassin Bleu - Gourbeyre in Guadeloupe: on the way to
Guadeloupe, city of Gourbeyre. Le Galion river