Water Sports Center
Water Sports - Sainte-Rose
The Sainte-Rose water sports center is equipped with modern facilities, a training room, weight room, infirmary, Club House, and several other areas used for boat maintenance and storage of boats and equipment. The center offers all the necessary equipment for activities such as windsurfing, traditional sailing (using two-masted wooden dinghies), pleasure cruising, canoeing, kayaking, and scuba diving. It is located near the landing stages used by purveyors of half-day and full-day excursions and guided tours to the mangrove swamps and surrounding islets.
The Sainte-Rose water sports center is a base for many competitions in the commune, including regattas and traditional sailing events. Traditional sailing has grown in popularity considerably over the past twenty years in Guadeloupe, particularly in Sainte-Rose. Until the 1970s, in fact, fisherman usually practiced their trade using rowboats or "canots saintois" (aka "saintoises," traditional fishing boats with no decks native to the Saintes islands). The traditional saintoise, with its triangular sail and round wooden hull, was brought to the Guadeloupe islands by sailors who emigrated to the Saintes Islands from Brittany. With the advent of the first motor boats and the development of boat-building technologies, use of this sailing canoe declined. However, in around 1995, a few enthusiasts renovated their existing "canots" and formed an association: the "Comité Guadeloupéen de Voile Traditionnelle" (CGVT), developing an official sport around these sailing craft. Although the length and shape of the hull may vary, the materials for these boats are carefully selected: mahogany for the hull frame; pear for the bow, the transom, and the "deadwood" piece used to reinforce the boat's structure; bamboo for the keel; and "corossolier" ("soursop") for the mast. The keel is made of wood imported from mainland France, chosen for its lightness and strength, and the 20-square-meter sail is made from contemporary fabrics. The boats are built by carpenters, who are allowed to alter the curvature of the boat to make it faster. Founded on August 25, 2000, the CGVT is an umbrella organization encompassing all local traditional sailing associations and is governed by the law of July 1, 1901. It is affiliated with the Fédération Française de Voile (French Sailing Federation) and approved by the Ministère de la Jeunesse et des Sports (Youth and Sports Ministry).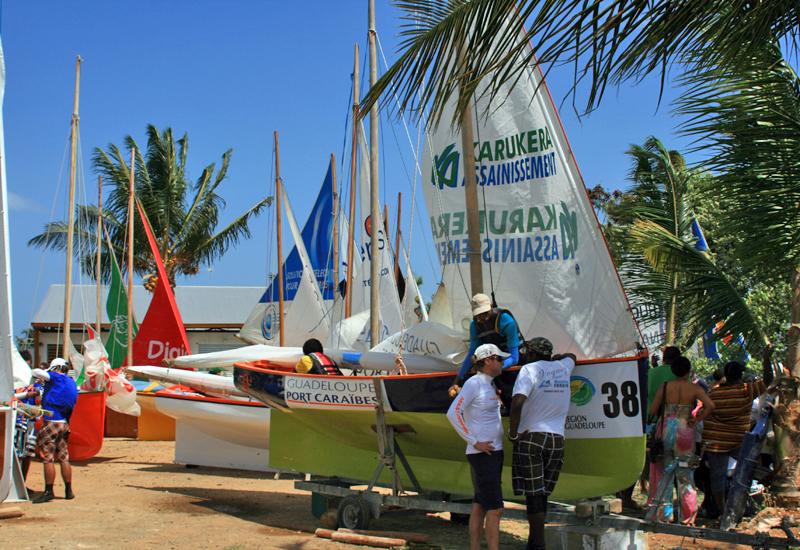 At the nautical base of Sainte-Rose, before departure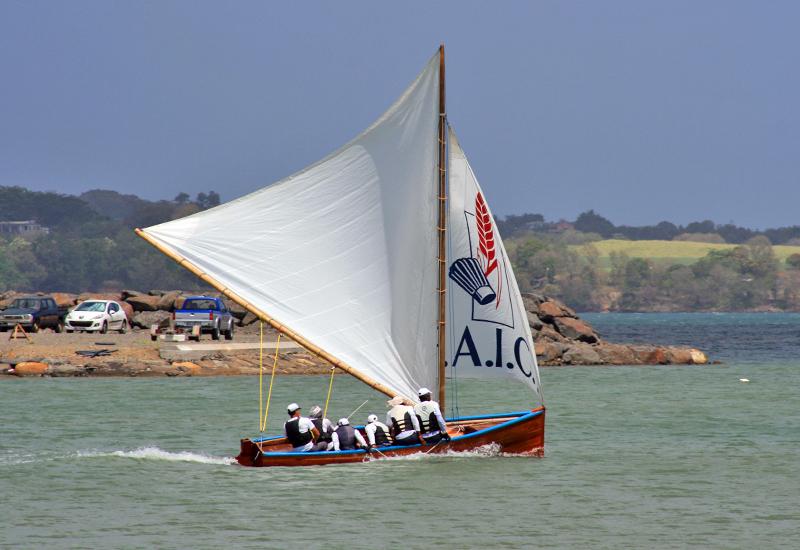 Nautical base - Sainte-Rose, Guadeloupe: traditional canoe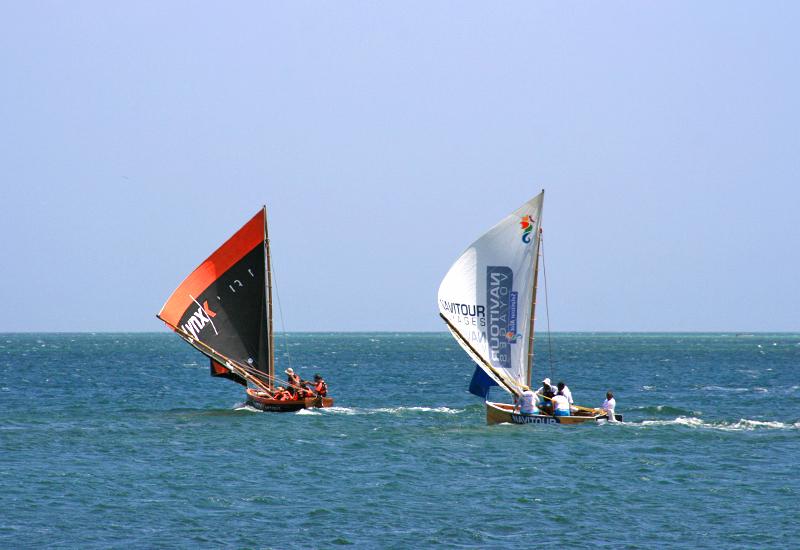 Guadeloupe, city of Sainte-Rose, At the "Mayor's Cup"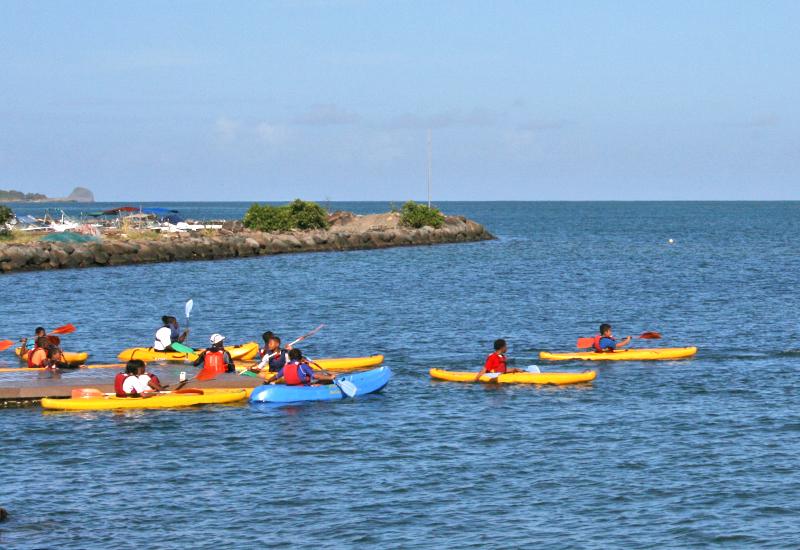 Nautical base - Sainte-Rose. Kayaking with children